我们的故事 A New Journey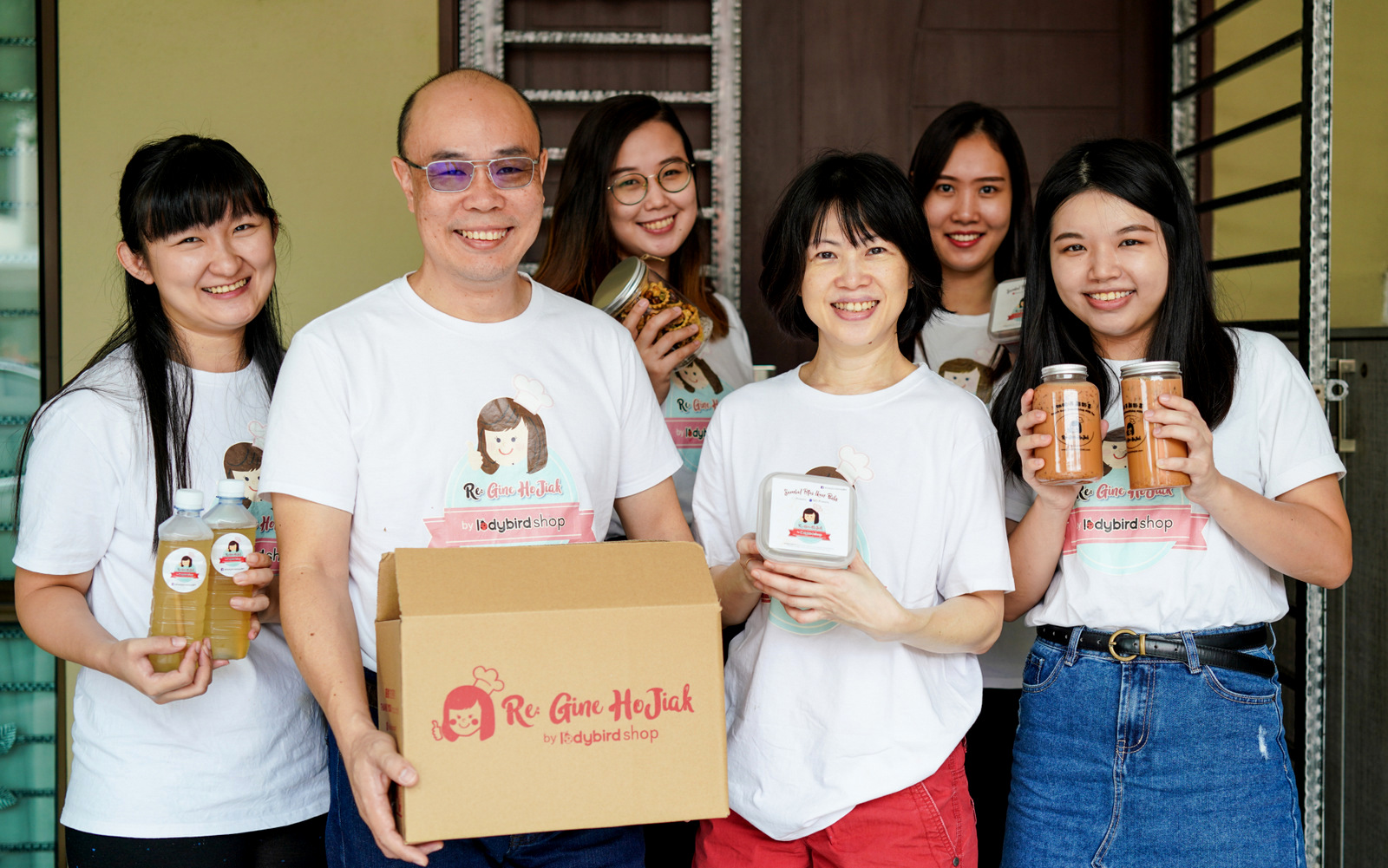 2020年的锁国行动令到从事旅游行业的我们受到严重的影响,为了能够等到旅游回归的一天,暂时转换轨道,卸下旅游人的身份, 转行去创另一份小事业, 那就是美食行业。【ReGineHoJiak】就是巧妙的引用了太太Regine的名字,再加上妈妈的何Ho姓氏,演变成ReGineHoJiak, 重点是得到何妈妈的独家烹饪叁巴臭豆的妙方,以最真材实料的原材料,按照独特分量配方结合,再经过Regine亲自烹炒1个小时半,这才完成家的口味的绝妙叁巴,希望这系列的叁巴产品能够得到大众的喜爱而能够帮助团队渡过这次的疫情难关,回到本身热爱的旅游事业。
Temporarily putting aside the identity as a travel savvy, we are here to serve you delectable foods that can really boost your spirits!
Year 2020 is a tough year for us as a travel agency. The Covid-19 crisis has hit us hard. We had been struggling to survive without any income for months during this critical period. Yet, we stay strong and finally launched "Re: Gine HoJiak" in May 2020.
Life may be tough on many of us, but we believe:
Good Food = Good Mood
We can brighten up your mood and ours by serving you a delightful combination of good food.
Finally, for those who have supported us, we want to sincerely say thank you. We will not be here writing this to you without your love and support. For those who are still unfamiliar with us, do not fret, just give us a try someday.